ABOUT THE DOCTOR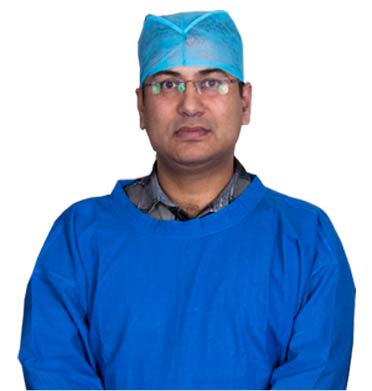 Dr. Deepak Kalia
MS (General Surgery), M.Ch.
Dr. Deepak Kalia - Best Hair Transplant Surgeon in Chandigarh
Dr. Deepak Kalia is a Plastic and Hair Transplant Surgeon in Chandigarh with a rich, global experience of more than ten years. Having done his training MS (General Surgery), M.Ch. in Cosmetic and Plastic Surgery from Postgraduate Institute of Medical Education and Research (PGIMER), Chandigarh – from the most reputed institutes for plastic surgery and training in India, Dr. Kalia is trusted for his result-oriented hair transplant and plastic/cosmetic surgeries.
Dr. Kalia is a medical graduate from the prestigious MP Shah Medical College, Jamnagar, India and did his post-graduation (MS) in General Surgery from the Government Medical College, Patiala.
The Path to Success
He has also worked as a Registrar in Plastic Surgery Department of Christian Medical College, Ludhiana. His undivided knowledge in hair transplant and cosmetic surgery has earned him worldwide accolades. His work has been demonstrated in the reputed National Conference of 2014 and is published in dailies, tabloids and different media quite often.
With his rich experience, he handles and performs over 250-300 hair transplant cases every year. He is known for providing the best pre and post-operative care, patient-psyche understanding – which keeps on adding on to his huge list of happy and satisfied patients.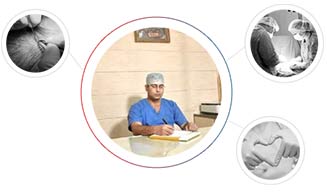 The Benchmark
Until now, Dr. Kalia and his team have treated more than 1500 successful cases – both in hair transplant and cosmetic surgery. With state-of-the-art infrastructure and cutting-edge technology, Dr. Kalia's NOVENA CLINIC is considered the best hair transplant clinic in Chandigarh as well as in the entire North India. His Medical Tourism Program has enabled him earn a high rapport with the NRI and foreign patients. It is his passion for his specialty that he charges minimally and extends world-class treatment in highly affordable prices to patients from all walks of life – foreigner, domestic, celebrity as well as NRI clients.
The Global Outreach
Patients from Canada, USA, Australia, New Zealand, UK and European countries trust him for his result-oriented and minimally invasive hair transplant and cosmetic surgery. He is one of the first FUE hair transplant surgeons of Chandigarh and has since then provided the most natural and consistently amazing results. His unrivalled innovation, experience, proficiency and artistry make him a pioneer of hair restoration.
To Book a Private Consultation with Dr. Deepak Kalia, Click Free Consultation.
AIM AND VISION
Dr. Kalia has a single aim and vision to make the lives of patients better, beautiful by making them look the way they desire – adding and enhancing the name and beauty of the best and most beautiful city in the nation – Chandigarh.