Female Hair Loss Surgery
Female Hair Loss Surgery at Dr. Kalia's NOVENA CLINIC
Female hair loss is not a rare problem anymore and 1 in 4 women today is suffering from excessive hair loss and thinning. The reasons can be countless, from lack of proper nutrition, stressful lifestyle, chemical or harsh treatments to genetic or hormonal imbalances.
Overall, an unhealthy scalp leads to hair loss in women and that is the reason why female hair loss should be dealt by an expert hair transplant surgeon like Dr. Kalia, who can decide the correct procedure for positive, desirable results.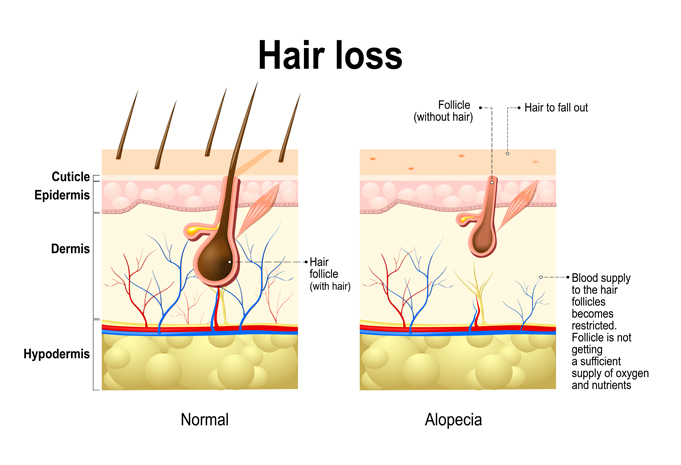 Before undergoing any treatment, Dr. Kalia analyzes the hair and the scalp to understand what the exact cause of hair loss is. It is then that Dr. Kalia and his expert team treats the hair through a proper procedure – be it a medication course, a dietary restoration plan or a hair transplant treatment.
If the treatment is zeroed down to a hair transplant, Dr. Kalia offers the most advanced method of minimally invasive hair restoration – FUE (Follicular Unit Extraction). This procedure involves no hospital stays and leaves no linear scarring. It simply works through the extraction of individual follicles from a donor area, which are transplanted one-by-one into the area that needs to be treated with the hair implants.
Dr. Kalia has successfully treated thousands of women patients suffering from hair loss and hair thinning. He understands the women's need and psyche for full grown, beautiful hair and that is the reason why he just undertakes one surgery a day, showing extraordinary results in minimum cost, time and absolutely no pain.