Medical Tourism & location
Dr. Kalia's Cosmetic Surgery Clinic for Hair Transplant and Cosmetic Surgeries is located in the most beautiful city of the nation – Chandigarh. Also known as the City Beautiful, Chandigarh is known worldwide for its extra-ordinary planned and organized architecture. The city has been awarded a myriad of times with the rewards for the cleanest city, greenest city, most pollution-free city and more. Chandigarh and tricity is also known for its unparalleled lifestyle and location. It serves as a capital of two states – Punjab and Haryana and is a Union Territory of India.
Chandigarh, ever since its establishment, is considered as the face of modern India. The French architect LE Corbusier brought to life the dream and vision of Pt. Jawaharlal Nehru as Chandigarh. Unmatched governance and highly considerate civilians have made it possible for the city to restore its beauty since it has come into existence. Where the world is becoming a forest of concrete, Chandigarh extends its piousness with equal space for both nature's manifestations and mankind's necessities. It preserves nature in its highest form and is a home to most beautiful flora and fauna of India in the garb of splendid gardens, zoos and small forests. The city beautiful keeps its citizens happily in its lap with wide, smooth roads, strict traffic controls and planned infrastructure.
Dr. Kalia's Medical Tourism Program
It is this trust of the city beautiful Chandigarh that Dr. Kalia has maintained and enhanced with his dedicated service towards the patients as the most skilled plastic and hair transplant surgeon. To keep up the name of the city beautiful and his successful practice, Dr. Kalia has commenced a special Medical Tourism Program – which is the most popular amongst out-stationed, NRI and foreign patients.
Keeping in mind the versatility of Chandigarh, Dr. Kalia and his team have compiled interesting and all-encompassing packages of hair transplant, Chandigarh city tour, hotel accommodation, places around Chandigarh and a lot more. Patients, their attendants and families can have successful hair transplant check-up and surgery and can take the benefit of exploring the city beautiful in amazingly affordable and fulfilling packages.
The chosen package can include along with the Hair Transplant Treatment:
Airport/Bus Stand/Railway Station Transfers
Hotel Accommodation
Meals
Sightseeing
Visit to desirable places near Chandigarh
Air/Railway/Bus Fares
To know more about Dr. Kalia's Medical Tourism Program, simply write to drdeepakkalia@gmail.com.
---
Let's know more about Chandigarh
The Weather
Chandigarh experiences cold dry winters, hot summers and sub-tropical monsoons. Evaporation usually exceeds precipitation and the weather is generally dry. The area primarily has four seasons: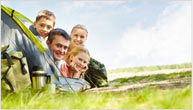 Summers
(mid-March to Mid-June)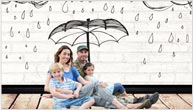 Rains
(late-June to mid-September)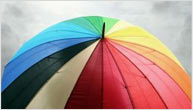 Autumn/Retreating Monsoon
(mid September to mid-November)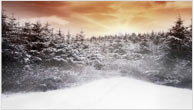 Winters
(mid November to mid-March)
---
Places of Interest in Chandigarh
Chandigarh is a land of greenery, flowers and planned infrastructure. That is the reason why the inter-city distances seem shorter. The city beautiful is an amazing tourist place and has some striking places of attraction for tourists. Let's have a glance at the places of interest in Chandigarh that are a must-visit: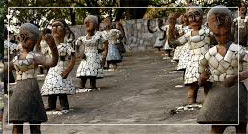 Rock Garden
Rock Garden is like the synonym of Chandigarh. It is world acclaimed and is extremely artistic, where art objects are made from industrial and urban waste. It is the first one of its kind in the World and is built by Late Mr. Nekchand.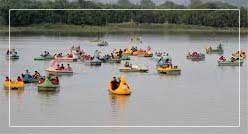 Sukhna Lake
This man-made Lake is situated right in the foothills of the Shivalik Mountain Range and it offers an ideal space for peaceful communion with Nature. It also hosts boating and other adventure activities along with cafes and stalls of sumptuous food, snacks and beverages.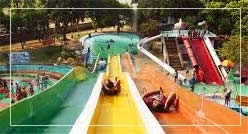 Leisure Valley
Very few people are that much acquainted with this fact of the perfect architecture and landscaping of Chandigarh – Leisure Valley – an 8km park/garden that runs amidst various areas of the city.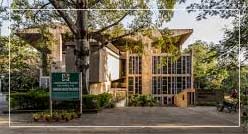 Museum & Art Gallery
The Government Museum and Art Gallery of Chandigarh is every artist's destination. Located in sector 10, a place portrays India at its culture-best. From ancient Gandhara Sculpture to rare miniatures and manuscript, from dinosaur remains to fascinating fossils, and from ancient and historically rich paintings to contemporary art works – it displays every flavor of India in the most wonderful way.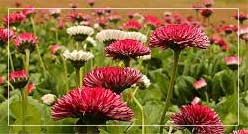 Rose Garden
Chandigarh's Zakir Rose Garden is the largest Rose Garden in Asia and is spread across 27 acres. It is a home to more than 17,000 plants and more than 1,600 varieties of roses along with beautiful musical fountains.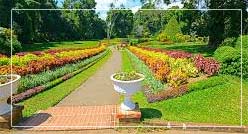 Other Gardens
Chandigarh – the city beautiful is the land of a myriad of gardens like Botanical Garden, Terraced Garden, Fitness Trails and Hibiscus Garden, Garden of Fragrance and a lot more.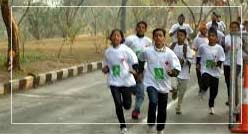 Sports and Recreation
Chandigarh provides its residents as well as its visitors a variety of Sports options. It also hosts a number of Domestic, National and International Sports Contests and Series. The famous PCA Stadium for Cricket, Astro Turf Hockey Stadium, CLTA, Golf Courses, Squash/Badminton/Lawn Tennis Courts, Paint Ball Activities, Bowling, Snooker and a lot more. There also are some amazing options for clubbing, discotheques, multi-cuisine restaurants, shopping, etc.
---
Hotels in Chandigarh

JW Marriott

The Taj

Hyatt Residency

Ramada Palace

Hotel Mount View

Lalit International

Park Plaza

Park View

Golden Tulip

Hotel Shivalik View

Piccadily
And more of others among the ones that exactly suit your taste and budget!
---
How to Reach?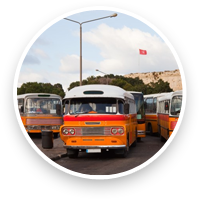 Bus/Roadways
Buses of several State Road Transport Corporations connect Chandigarh with many cities and towns of neighbouring states and beyond. Buses may be international standards, air-conditioned, deluxe, semi-deluxe or ordinary. The Inter-State Bus Terminus (ISBT) is located in Sector 43 and Sector 17.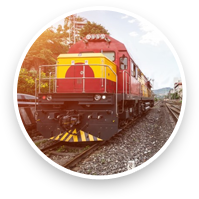 By Train
Chandigarh Railway Station is situated right in the heart of the city. Shatabdi Express and Himalayan Queen provide two train connections every day between Chandigarh and Delhi. Paschim Express connects the city to Mumbai. Chandigarh Transport Undertaking and the Corporation buses ply to and from the railway station to coincide with the arrival and departure of important trains. CITCO coach offers free transfer to CITCO hotels as complementary.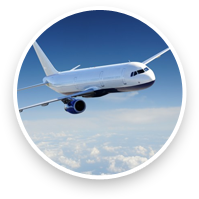 By Air
Chandigarh now has an International Airport that's an amazing work of architecture and modern science. Chandigarh is not just connected to all the important cities of India, but also of the world. The Corporation has a well maintained Tourist Information Centre at the Airport.
---
Places to Visit near Chandigarh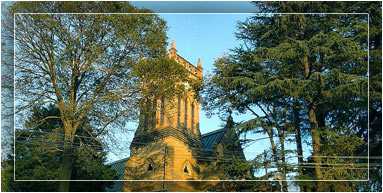 Kasauli
Kasauli is a pocket of paradise in the Shivaliks. It is one of the most enjoyable and accebile getaways just 35 minutes away drive from Chandigarh. Developed by the British in the 19th century, the town retains the charm of a colonial cantonment with its quiet cobbled sun-dappled paths lined with cottages, orchards and tall old trees. With a cool fresh mountain breeze tinged with the scent of pines, soothing bird song and quietude, Kasuali is an ideal destination for a rejuvenating holiday and a short weekend trip. At night the plains below morph into a mesmeric sea of twinkling lights.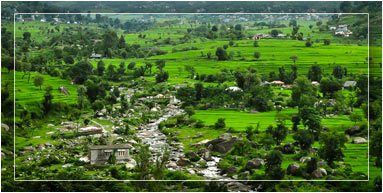 Chail
Chail, just 2-3 hours away from Chandigarh, is a wonderful place, the beauty of which captivates all. Located amidst the clouds and the sprawling greens, Chail is a hideaway for for honeymooners and couples. Its charm will turn you into a poet. The pollution free environment and weather of Chail is amazing throughout the year. Summers are charming with warm days and cool nights. In wintertime, this place is nothing less than a paradise, when the snow covers it. The major attractions of Chail include the beautiful orchards and snow-capped Shivalik peaks.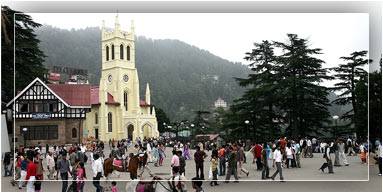 Shimla
Shimla is one of the most popular hill stations of India and is just 3 hours away from Chandigarh. It is located at an altitude of 2,159 m in the lower Himalayan range and is the capital of Himachal Pradesh. Its lush green woods of pine, cedar, and oak are fascinating and home to the wildlife as well. There is an endless list of places of attraction in Shimla that includes Annandale playground, Chadwick Falls, Tara Devi Temple, Christ Church (St. Michael's Cathedral), Jakhu Temple, Mahatma Gandhi's Retreat, Shimla State Museum, etc.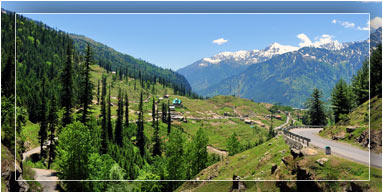 Mussoorie
Mussoorie is a beautiful hill station in the state of Uttaranchal and is just 3 hours away from Chandigarh. Like a paradise spread over a vast carpet of greenery coupled with a rich variety of flora and fauna, breathtaking views of the snow capped mountains and a town buzzing with activity, Mussoorie marks a perfect destination for a memorable holiday. The rays of the sun reflecting on the snow-capped peaks, the valleys adorned with vibrant flowers, and the gushing streams are a treat to sore eyes.

Amritsar
4 hours away from Chandigarh, Amritsar is a significant city in the north-western part of India. It is the religious centre for the Sikh religion and has the administrative headquarters of the Amritsar district in the state of Punjab. It is home to the Harmandir Sahib (referred to as the "Golden Temple" in the western media), the spiritual and cultural center for the Sikh religion. This important Sikh shrine attracts more visitors than the Taj Mahal with more than 100,000 visitors on week days alone and is the most popular destination for Non-resident Indians (NRI). The city also houses the Sikh temporal and political authority, Akal Takht, as well as the Sikh Parliament. It is situated adjoining Pakistan with the Wagah border only being 28 km (17.5 mi) to the west with the nearest city Lahore, the second largest city in Pakistan being located just 50 km away.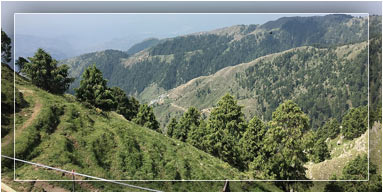 Dalhousie
Dalhousie is yet another beautiful hill station built on five hills, which offers a pleasant trekking experience to toddlers as well as serious trekkers. This picturesque spot, just 7 hours away from Chandigarh, is a tiny hospice, which lies at the base of the Dhauladhar mountain range. This scenic valley offers impressive views of hills concluding in the flurry of mountains and verdant valleys. Its majestic rivers that twirl and spin amidst the lush dense woods of the planes makes for picturesque views.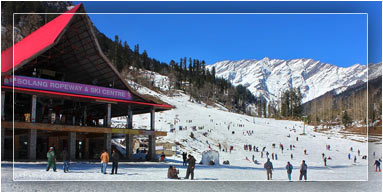 Manali
Manali, known as the queen of valleys, is one of the most beautiful hill stations of the world. Situated in the lower Himalayas, it is closely knitted with the legendary law giver of ancient India, Manu. With sky scraping mountains bounded by blizzards and deep rock spread ravines, Manali presents a distinguished holiday spot for all. A gushy river flowing everywhere along, some amazing water sports, ancient temples, the Russian tourist attraction in old Manali and a lot of beautiful hideaways – make Manali the most sought after must-visit places near Chandigarh.